Streamlining Multifamily Housing Production in California: Progress Implementing SB 35
Published On August 3, 2023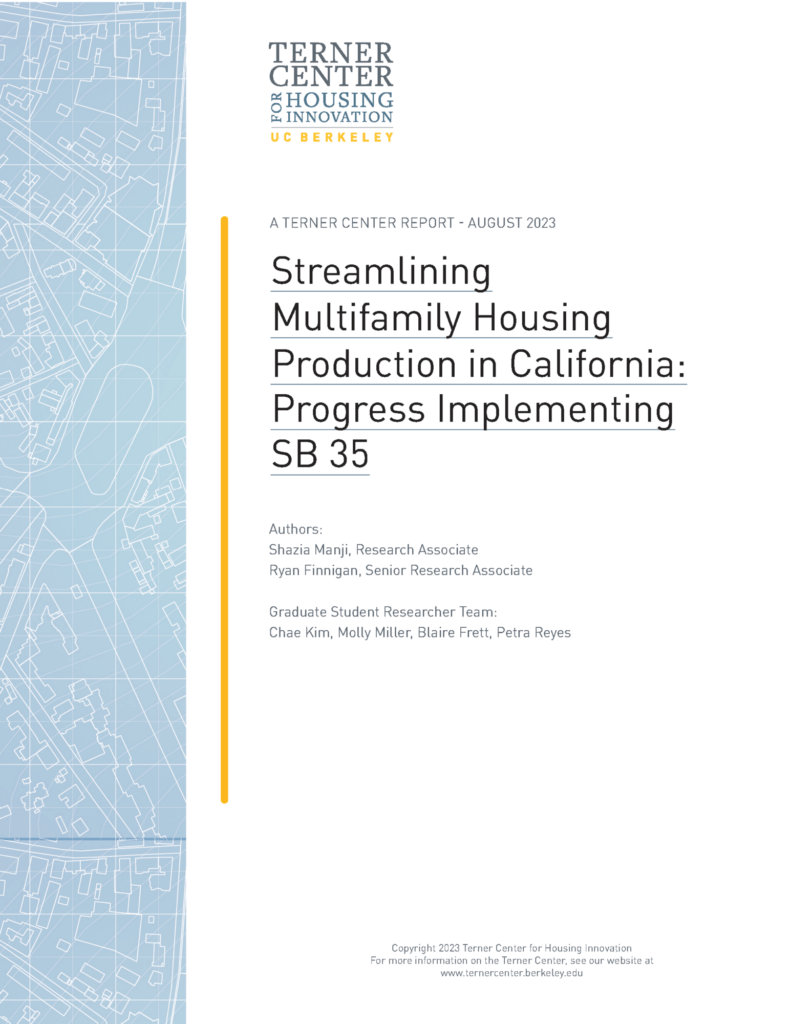 SB 35 was enacted in 2018 to streamline multifamily infill development in jurisdictions that are not meeting their housing production goals. This paper examines the usage of SB 35 and finds that over 18,000 new homes have either been approved or had an application pending for streamlining under this law between 2018 and 2021. The paper delves into the kinds of projects that are benefitting from SB 35 and includes insights from practitioners on how the law could be improved.
Authors:
Shazia Manji, Research Associate
Ryan Finnigan, Senior Research Associate
Graduate Student Researcher Team:

Chae Kim, Molly Miller, Blaire Frett, Petra Reyes
Find a summary blog post from the authors here.
Download an .xlsx file with the list of the 156 projects that received SB 35 streamlining or had a pending application between 2018 and 2021 here. To let us know about any corrections or additions to this list, please submit them via the the form here.
Share This Post: