The Housing Potential for Land Owned by Faith-Based Organizations and Colleges
Published On August 30, 2023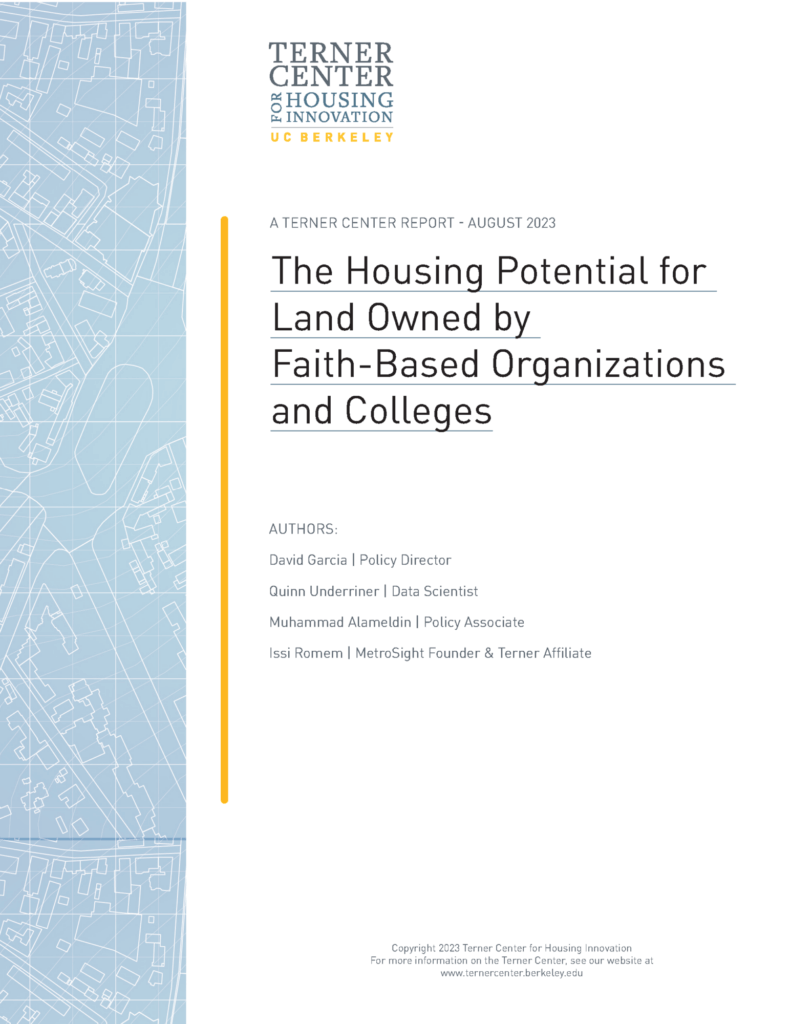 This paper updates our 2020 report with expanded data on the potential for development on land owned by faith-based organizations throughout the state. This paper also adds to its calculations land controlled by nonprofit colleges, which have also made recent efforts to build affordable or middle-income housing on land they own. This addition follows the language of Senate Bill 4, known as the Affordable Housing on Faith and Higher Education Lands Act of 2023 (SB 4). This proposed legislation would provide a streamlined approval process and baseline development standards for affordable housing on properties owned by FBO and nonprofit colleges.
In the paper, we find that these organizations own a significant amount of land that would be eligible for SB 4 incentives, and that could be used for affordable housing. Specifically, we identified over 171,000 potentially developable acres statewide owned by FBOs or nonprofit colleges, which is nearly five times the size of the city of Oakland. The paper concludes with recommendations on how policymakers could further create opportunities for affordable housing on land owned by FBOs.
Authors:
David Garcia | Policy Director
Quinn Underriner | Data Scientist
Muhammad Alameldin | Policy Associate
Issi Romem | MetroSight Founder & Terner Affiliate
To download data for all California counties for all tables in this report, please see our GitHub page.
Share This Post: