Thank you for your interest in employment opportunities at the Terner Center for Housing Innovation.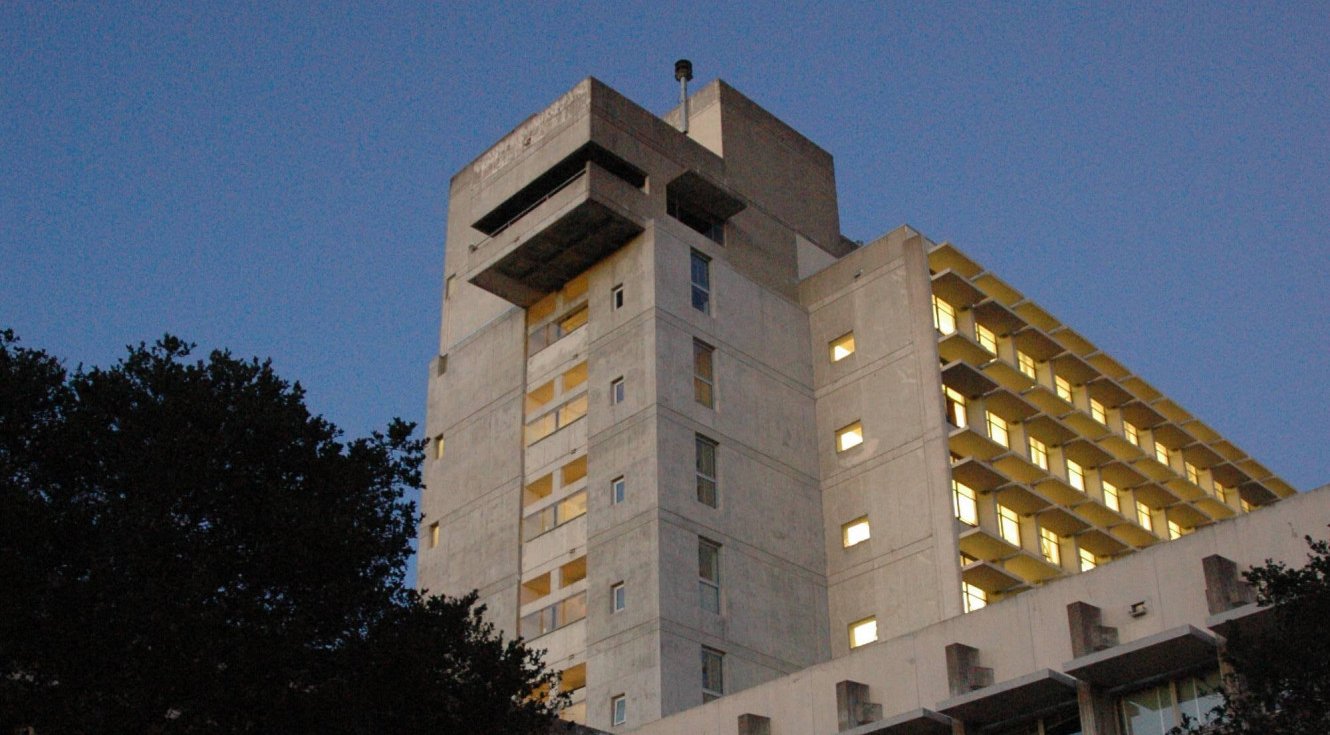 Established in 2015, the Terner Center is a leading voice in the formulation of practical solutions and policies to meet the challenges of developing homes and communities that are affordable, vibrant, and environmentally sustainable.
With a small but dynamic core staff, team members at the Terner Center take on a variety of different roles on many projects in a fast-paced, data-driven environment. We hold our work and each other to high standards through constructive feedback and iterative review. Most of all, we are committed to the success and growth of each member of our team. We encourage staff to share their knowledge, time, and perspectives, and to seek out opportunities for professional and educational development.
A key aim of our work is to guide and elevate the scholarship and leadership of students at UC Berkeley on issues in housing policy, development, and design. We regularly hire UC Berkeley graduate and undergraduate students from a variety of programs for semester appointments. Please check below for opportunities for students.
Our Culture
We strive to foster collaboration and team engagement. Impactful research and policy development are rooted in exchange, both within our team and with external partners and organizations.

We expect our staff to value research that is independent, based in evidence, and rigorous. We look for team members who are committed to producing high-quality and impactful work that advances the Terner Center's mission. 

We believe our work is stronger when it engages a broad set of stakeholders. We look for team members who are always thinking about new ways to amplify our work and reach new audiences. 

We are family-friendly. With several working parents on our team, we offer flexibility in scheduling and enjoy when kids of all ages visit our office or pop up on video calls. 

We are committed to a diverse and inclusive workplace where every team member is welcomed, valued, and supported. The quality of our ideas, analysis, and execution is improved by learning from and supporting the diverse perspectives and experiences of our staff and partners, particularly those from groups who have experienced marginalization and oppression.
We are an equal opportunity employer and seek applications from people with diverse backgrounds of all kinds. We strongly encourage Black people, indigenous people, and people of color; lesbian, gay, bisexual, transgender, and queer+ people; women; people with disabilities; veterans; formerly incarcerated people; and people with lived experience of homelessness or housing challenges to apply.
Benefits
Comprehensive medical insurance, including health, dental, and vision coverage through UC Berkeley.

Click here to learn more

.

Retirement savings or pension opportunities as well as retirement counseling and education through UC Berkeley.

Click here to learn more

.

Paid vacation, sick time, and holiday leave.

Access to the educational and professional development benefits of a world-class academic institution.
Terner Labs Staff Roles
Builders Lab Director
Terner Labs seeks an entrepreneurial and dynamic Director of the Builders Lab. The leader will utilize their expertise across issues of housing innovation — namely, industrialized construction, public policy, start-up models, and racial and economic equity, alongside strong planning and management skills to launch the program. They will manage a small team within Terner Labs and collaborate with an external network of paid and pro bono coaches, graduate students, partner organizations, and Terner Labs and Terner Center staff to identify leading innovators and support them in bringing their ideas to scale. They will have an energetic and open-minded spirit and thrive within a fast-paced, growing organization.
The Builders Lab is a new program of Terner Labs that will identify and accelerate businesses applying industrialized construction approaches to expand and improve housing delivery across the U.S. The Builders Lab will support cohorts of entrepreneurs who are emerging leaders in industrialized housing production in their regions. Participating firms will receive extensive coaching and mentorship for their business and technical feasibility, access to international study tours in countries at the forefront of industrialized construction sector maturity, as well as support to advance pilot projects and regional partnerships. This new program will build on the existing success of Terner's Housing Lab accelerator, addressing critical sector-wide bottlenecks to modernizing the architecture, engineering, and construction industry. Potential future programming will include support for the prototyping of new products and processes for new and established industrialized housing construction firms.
The Director will report to Terner Labs' Chief Strategy Officer and will also work closely with Terner Labs' Senior Technical Advisor to shape the program design.
We are open to a wide range of past experiences for candidates interested in this role. The target salary range for this position is $120,000 – $180,000, commensurate with experience. This position will be located in Oakland, CA, with opportunities for a hybrid work schedule.
Learn more about the role and apply on the Labs website here.
Terner Labs Student Roles
Housing Lab Graduate Student Fellows
The Terner Housing Innovation Labs seeks graduate student fellows to aid in recruiting and selecting the 2024 Housing Lab cohort. This cohort of for-profit and non-profit ventures provide solutions to advance housing affordability, equity, and sustainability.
The Housing Lab identifies and accelerates creative models to lower housing costs with a focus on addressing systemic racial and economic inequity. Members of the cohort receive a $75,000 grant, 6 months of advising to navigate the policy environment, and access to the Lab's national network of policymakers, developers, and investors. It is the only accelerator program in the United States dedicated to advancing early-stage innovations to promote housing affordability.
The Housing Lab started in 2019 and is in the process of completing its fourth annual cohort program, (you can read more about their pivotal work here.) The sixteen alumni from the first three cohorts (2020, 2021, and 2023) have gone on to improve housing and wealth outcomes for 50,000 people, raise nearly $400 million to expand their work, and secure significant partnerships with the state and federal government.
We expect each fellow to become an expert in one or more verticals within housing innovation, such as real estate development, construction and design, home finance, sustainability, or technology. Fellows will research the national landscape, conduct first-round evaluations, contact companies, and lead company interviews within their vertical. Verticals will be assigned based on professional background and interest. Fellows may also have the opportunity to develop public-facing blogs and briefs on topic areas related to housing innovation, affordability, and equity.
Fellows must commit an average of 7-10 hours per week from mid-January until the end of May, 2024. Actual workload will vary with some lighter and some heavier weeks based on the Housing Lab application cycle. For interested fellows, there may be an opportunity to continue full or part-time work during the summer. It is desired (but not mandatory) that applicants have some prior exposure to innovative approaches to housing finance, development, or technology and/or experience in evaluating for-profit or nonprofit start-up models in other industries. Strong written and oral communication is required. Fellows will be paid $36/hour.
Please submit your resume and a brief summary of why you are interested here by Friday, November 3, 2023. Past fellows have included students from the UC Berkeley College of Environmental Design, Haas School of Business, and Goldman School for Public Policy. We are excited about and greatly encourage applicants from other graduate programs as well.
Learn more and apply on the Labs website here.
Terner Center Student Roles
Spring 2024 Graduate Student Researchers
Deadline: Friday, Nov 10th, 2023, 5 p.m. ET
The Terner Center is seeking 1-2 GSRs to join our team for Spring 2024 (January 1st through May 10th) to support our work.
The Terner Center is pursuing several research and policy projects during the semester. Project areas include the following:
1) State land use and pro-housing policies in California and nationally;
2) Affirmatively furthering fair housing (AFFH);
3) Efforts to address homelessness
Students with a specific interest or background in these areas—as well as those with experience conducting interviews, cleaning and analyzing datasets using Python/R/Stata, or with a legal/land use background—are encouraged to apply.
GSR positions are typically structured as 50% GSRs (20 hours/week), with tuition benefits. GSRs are expected to perform hybrid work, working at least one day/week in the Terner Center's office in downtown Oakland.
To apply, please use the link here and include: 1) Resume, 2) Cover letter, indicating which project area listed above you are most interested in working on and what skills/experience you would contribute to the project, and 3) 1–2 writing samples that demonstrate your interest and relevant skills
Deadline: Friday, Nov 10th, 2023, 5 p.m. ET