Thank you for your interest in employment opportunities at the Terner Center for Housing Innovation.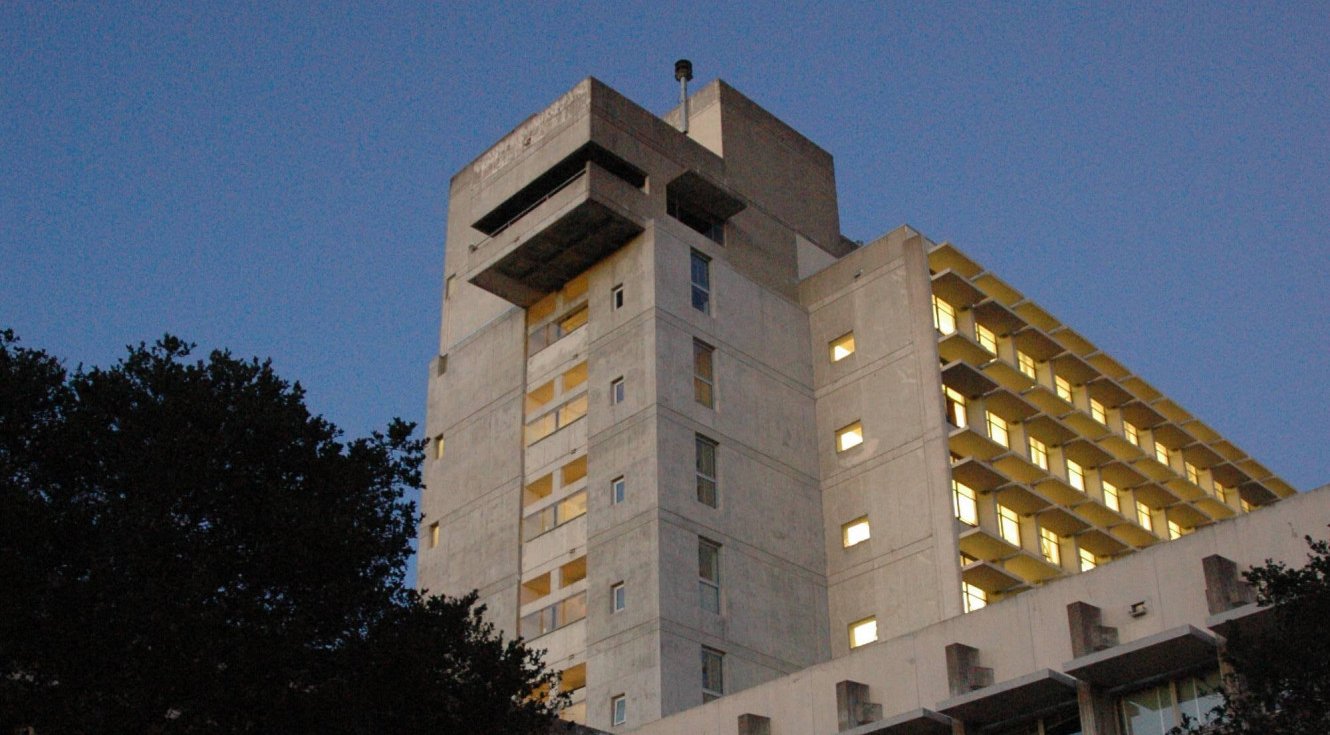 Established in 2015, the Terner Center is a leading voice in the formulation of practical solutions and policies to meet the challenges of developing homes and communities that are affordable, vibrant, and environmentally sustainable.
With a small but dynamic core staff, team members at the Terner Center take on a variety of different roles on many projects in a fast-paced, data-driven environment. We hold our work and each other to high standards through constructive feedback and iterative review. Most of all, we are committed to the success and growth of each member of our team. We encourage staff to share their knowledge, time, and perspectives, and to seek out opportunities for professional and educational development.
A key aim of our work is to guide and elevate the scholarship and leadership of students at UC Berkeley on issues in housing policy, development, and design. We regularly hire UC Berkeley graduate and undergraduate students from a variety of programs for semester appointments. Please check below for opportunities for students.
Our Culture
We strive to foster collaboration and team engagement. Impactful research and policy development are rooted in exchange, both within our team and with external partners and organizations.

We expect our staff to value research that is independent, based in evidence, and rigorous. We look for team members who are committed to producing high-quality and impactful work that advances the Terner Center's mission. 

We believe our work is stronger when it engages a broad set of stakeholders. We look for team members who are always thinking about new ways to amplify our work and reach new audiences. 

We are family-friendly. With several working parents on our team, we offer flexibility in scheduling and enjoy when kids of all ages visit our office or pop up on video calls. 

We are committed to a diverse and inclusive workplace where every team member is welcomed, valued, and supported. We strongly encourage and seek applications from people with diverse backgrounds of all kinds including in race, ethnicity, gender (including gender identity or expression), sexual orientation, citizenship, disability, veteran status, ideology, and lived experience of housing challenges.
Benefits
Comprehensive medical insurance, including health, dental, and vision coverage through UC Berkeley.

Click here to learn more

.

Retirement savings or pension opportunities as well as retirement counseling and education through UC Berkeley.

Click here to learn more

.

Paid vacation, sick time, and holiday leave.

Access to the educational and professional development benefits of a world-class academic institution.
Graduate Student Researcher (GSR) Opportunities: The Terner Center is seeking 2-3 GSRs to join our team for Fall 2022, including research and design roles. These are generally structured as 40-50% GSRs (16-20 hours a week), with tuition benefits.
Application Deadline: Monday, July 25, 2022, 5 p.m.
We are looking for GSRs in the following areas:
– Research assessing the effectiveness of state land use policies: Terner Center is undertaking several research projects in 2022 that will survey and analyze the effectiveness of recent changes to California land use regulations on new supply, such as SB35 and SB9.  These projects will include data analysis, focus groups and/or surveys of planners, developers, and land use lawyers, as well as literature review and policy analysis.  Students with a law/land use background and/or knowledge of affordable housing finance/pro formas are especially encouraged to apply.
– Affirmatively Furthering Fair Housing (AFFH) in California: Terner Center is supporting California's Department of Housing and Community Development in implementing AFFH. This project requires an understanding of AFFH, background in descriptive analysis/mapping using American Community Survey data, and the ability to review and analyze policy guidance. Students with strong project management, writing, and policy analysis skills are especially encouraged to apply.
– General research and policy support:  In addition to the projects outlined above, Terner Center is always looking for GSRs to support shorter-term projects that seek to inform ongoing state and federal housing policy debates, including state homelessness policy, housing market conditions (e.g. trends in affordability or neighborhood characteristics), and access to credit. Students with a specific interest or background in these areas—as well as those with experience analyzing large datasets using Python/R/SAS—are encouraged to apply for these general support roles.
– Publication and infographic design: We are recruiting for a GSR with strong design skills to work with our team on graphic design and layout projects. Duties include using InDesign to lay out research papers and briefs using our template, developing infographics that communicate current and past research and policy work in new and compelling ways, and helping improve processes around graphic design and visualizations. Demonstrated experience with Adobe Suite (InDesign, Illustrator, and Photoshop); familiarity with Canva or other design software. A background in graphic design and communications preferred.
For Applicants:  GSRs should have strong research, project management, data analysis and/or writing skills, interest in collaborative research, and the ability to work independently in a fast-paced, policy-oriented research environment. We welcome applicants from diverse socioeconomic, cultural, disability, gender identity, sexual orientation, and racial/ethnic backgrounds, as well as those with lived experience of housing insecurity and/or homelessness.
The Terner Center is currently working remotely due to COVID-19.  We expect to return to the office early in the Fall semester, which will be located in downtown Oakland.  When we return to the office, GSRs will be expected to work at least 8 of their hours in person (unless they have a medical reason to remain virtual).
To apply, please include:
Resume
Cover Letter, indicating which areas of focus and/or projects listed above you are most interested in working on, what skills/experience you would contribute to the project, and the number of hours you can commit to the GSR.  Note: we sometimes take on students for 6-8 hours a week for smaller projects, but these do not include tuition benefits.  If you would be interested in a smaller role, please let us know in your cover letter.
1-2 writing (or coursework) samples that demonstrate your interest and relevant skills.  Students applying for the design position should include a portfolio of design work.
Please submit your application materials through this Google Form (https://forms.gle/yHm46nemFm3Z539XA) as one PDF by 5 p.m. on Monday, July 25, 2022.
Housing Lab Director
WHO WE ARE
Terner Housing Innovation Labs (Terner Labs) is a startup nonprofit organization that formulates and advances bold strategies to house families from all walks of life in vibrant, sustainable, and affordable homes and communities. As a sister organization of the Terner Center for Housing Innovation at UC Berkeley, we transform innovative research and policy expertise into actionable tools, programs, and partnerships with the public and private sector. We are committed to solutions that increase the supply and lower the cost of housing in ways that align with equity and environmental goals; expand access to quality homes and communities to support racial, social, and economic inclusion; and drive innovation in housing policy and practice.
The Housing Lab, a program of Terner Labs, identifies and accelerates creative models to lower housing costs with a focus on addressing systemic racial and economic inequity. The Housing Lab team reviews 100-200 organizations a year to select a small cohort of entrepreneurs to help grow their organizations more quickly to influence the housing market at a national scale. Participants receive seed money and 6 months of intensive coaching, business and financing strategic support, and connections with industry leaders.
Since October 2019, The Housing lab has supported 11 organizations across two cohorts, and is in the process of launching its 2022 program. Housing Lab alumni have measurably improved the lives of over 23,000 individuals, raised $330 million in additional funding, and secured significant government partnerships and policy changes to advance their work. Over the next several years, the Housing Lab is planning to expand to include additional programming, resources, and events to support the growth of more innovative models and disseminate best practices.
HOW YOU'LL CONTRIBUTE
Terner Labs seeks an entrepreneurial and dynamic Director of the Housing Lab. The leader will utilize their expertise across issues of housing innovation, public policy, start-up models, and racial and economic equity, alongside strong planning and management skills to lead the current program and shape the future of the program's growth. They will collaborate with a team of paid and pro bono coaches, graduate students, partner organizations, and Terner Labs and Terner Center staff to identify leading innovators and support them in bringing their ideas to scale. They will bring an energetic and open-minded spirit and thrive within a fast-paced, growing organization.
The Director will report to the Terner Labs' Chief Strategy Officer and will be an essential leader in the organization. This is an opportune time to join and help shape a fast-growing startup organization.
RESPONSIBILITIES: 
Oversee and Direct Housing Lab program:
Serve as the day-to-day manager of the Housing Lab program, including cohort recruitment process and implementation of virtual and in-person cohort programming.
Manage team of students, consultants, and staff that support the Housing Lab program including an annual Housing Lab Graduate Fellowship, paid and pro bono coaches that advise Housing Lab companies, and the external Selection Committee.
Collaborate with Terner Labs leadership to develop recommendations for program refinement and expansion that advance the Housing Lab's mission. Work collaboratively to develop implementation plans, raise funding and/or develop revenue models for new work areas, and hire staff or consultants as needed.
Work with Terner Labs operations staff to plan and execute in-person components of the Housing Lab program, such as retreats for Housing Lab cohort members or planned conferences.
Serve as a direct advisor to Housing Lab cohort members, complementing external coaches as needed.
Project manage development of communication materials, collateral, earned media, related blogs or white papers, etc.
Steward philanthropic funding sources, including developing funding proposals, managing relationships with funding sources, and owning grant reporting in collaboration with other staff.
Speak publicly at conferences, stakeholder meetings, etc. nationally to promote the Housing Lab and Terner Labs.
SKILL SETS / MINIMUM QUALIFICATIONS
Energetic and entrepreneurial mindset.
Experience leading multidisciplinary teams and projects with clear expectations and timelines.
Ability to engage in conversations about racial equity internally and externally and ability to weave that perspective throughout the understanding of problems, program design, evaluation of innovations, coaching of entrepreneurs, and overall program implementation.
Inspiring and thoughtful communication style that meets the needs of diverse team members and cohort members and engenders trust and collaboration.
Familiarity with a wide range of housing-related concepts and related opportunities for innovation, such as home finance, real estate acquisition and development, technology products, and sustainability.
Familiarity with concepts related to building businesses and nonprofits to grow innovative ideas, including venture capital finance, impact investing, and for profit and nonprofit start-up organizational design.
5+ years relevant work experience
Relevant masters degree (e.g., Masters in Business Administration, Masters in Real Estate Development, Masters in City Planning) is a plus, but is not required.
Terner Labs is a young organization with growth potential. The person serving in this position needs to be excited to join the team while we scale and demonstrate comfort with the dynamism that entails. This means being open to fluidity, being willing to jump in and do what is necessary even if it isn't in the job description, and being passionate about building the organization in partnership with the leadership team.
WHAT YOU'LL EXPERIENCE
We are open to a wide range of past experiences for candidates interested in this role. The target salary range for this position is $120,000 – $145,000, commensurate with experience. We offer a comprehensive benefits package that includes: medical, dental, vision, disability, and mental health coverage, as well as 18 vacation days, one sick day a month, 14 paid holidays, and the opportunity to participate in a generous retirement savings plan matching program.
This position will be located in Oakland, CA, with opportunities for a hybrid work schedule.
Terner Labs is an equal opportunity employer. We celebrate diversity and are committed to creating an inclusive environment for all employees. We encourage individuals to apply who bring lived experience with issues of housing affordability and equity. Criminal background checks are not required.
HOW TO APPLY
To apply, please submit your materials here. Applications will be reviewed on a rolling basis until the position is filled.