Education Workforce Housing in California: Developing the 21st Century Campus
Published On February 15, 2022

Every county in California has public land to build housing for teachers and school staff. Education Workforce Housing in California: Developing the 21st Century Campus, a new report and companion handbook from cityLAB, Center for Cities + Schools, and the Terner Center for Housing Innovation, provides a comprehensive overview of the potential for land owned by school districts to be designed and developed for teachers and other employees.
Developed in collaboration with the California School Boards Association (CSBA) and funded by the Chan Zuckerberg Initiative (CZI) this research inventories tens of thousands of potential sites, shows a range of housing design strategies, and lays out a roadmap for school districts interested in exploring this transformative opportunity to enable more teachers and staff to live in the communities that they serve. The report also makes important recommendations for state policy reforms to encourage education workforce housing. The report is accompanied by an illustrated Handbook that provides a how-to guide for school boards, administrators, and community members to advocate for and advance the development of education workforce housing on underutilized schools lands in communities across California.
Read the full report and handbook here.
In addition, a series of blog posts highlight key findings, resources, and recommendations from the research report. Find the blog posts below:
Struggling to Live in the Communities They Serve: How Housing Affordability Impacts Educators and School Employees in California by Shazia Manji | March 1, 2022
Where Might Teacher Housing Work? Activating Public School Owned Land in California for Education Workforce Housing by Sydney Maves | March 15, 2022
Making It Happen: Policy Recommendations for Incentivizing Affordable Education Workforce Housing in California by Jeff Vincent | March 29, 2022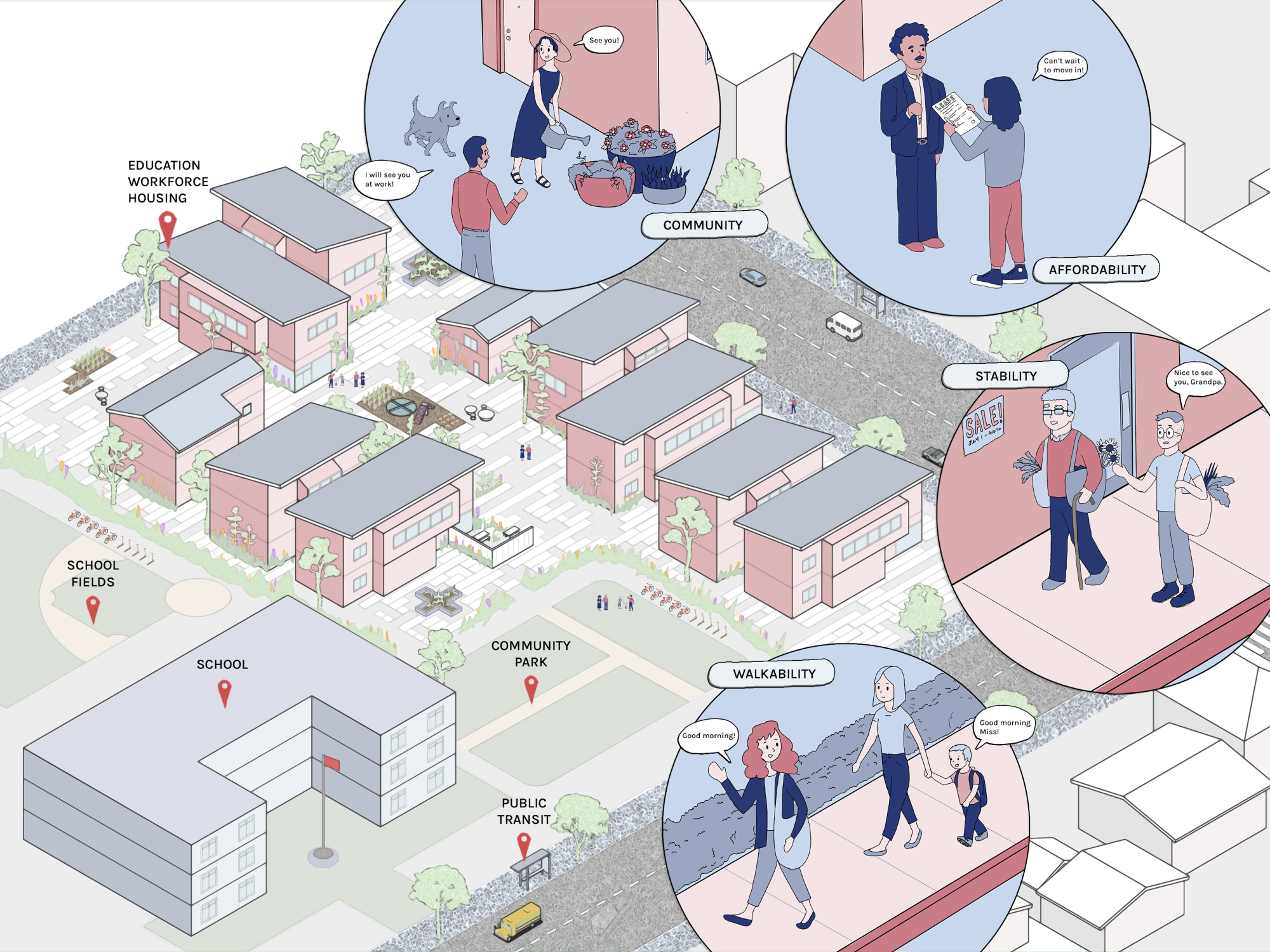 Share This Post: