Now Hiring! Research Leadership Opportunities
Published On January 24, 2023
The Terner Center is hiring a Research Director and one to two Associate Research Directors to join our growing team. The Research Director is a member of the Terner Center's Leadership Team and provides leadership and oversight to the Terner Center's broad portfolio of housing policy research. The Associate Research Directors bring expertise in one of either of two research areas 1) land use and housing supply, and 2) housing topics related to climate change and environmental sustainability and will lead the Terner Center's portfolio of work related to this subject area.
Our workplace is collaborative and fast-paced, and we work to foster the success and growth of each team member. Terner Center seeks candidates with the skills and experience to contribute to our goals for diversity, equity, and inclusion in our internal management practices and to produce research and policy work that furthers equity goals.
Please help us spread the word by sharing this announcement with your networks and on social media. More information about the positions and instructions for how to apply are available on our website here.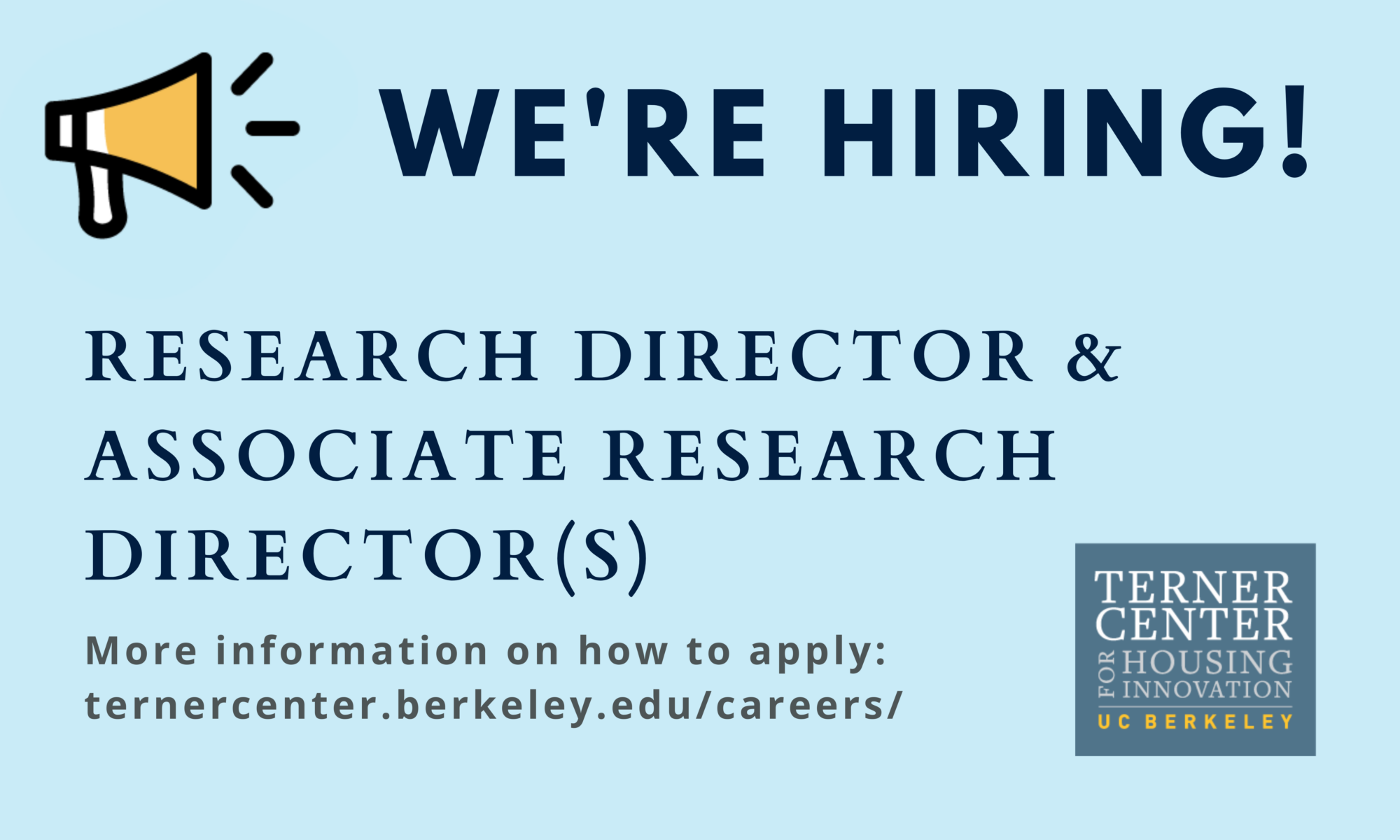 Share This Post: