Paying the Rent in a Pandemic: Recent Trends in Rent Payments Among Affordable Housing Tenants in California
Published On June 18, 2021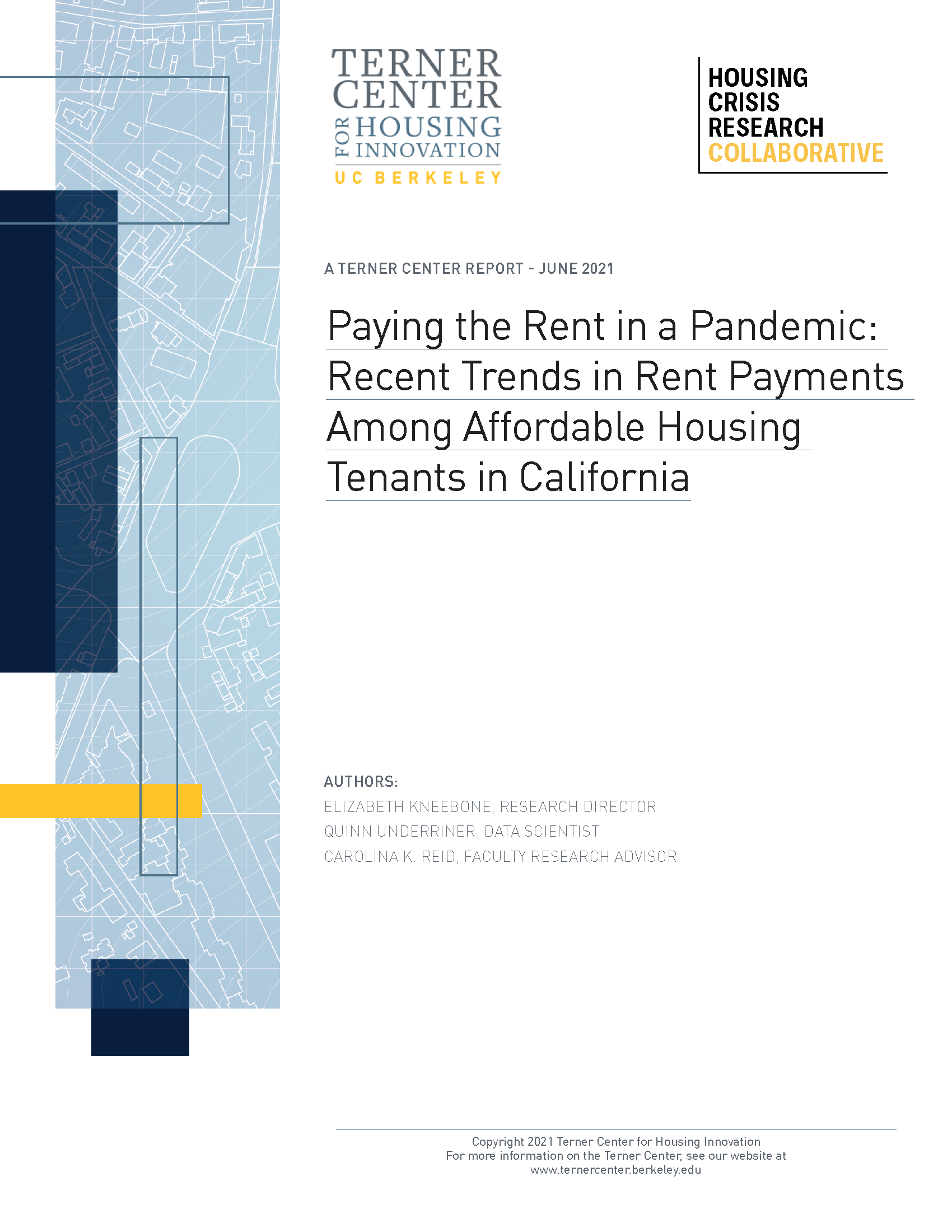 Read the full paper "Paying the Rent in a Pandemic" here.
Authors:
Elizabeth Kneebone, Research Director
Quinn Underriner, Data Scientist
Carolina K. Reid, Faculty Research Advisor
This paper is published as part of the Housing Crisis Research Collaborative, which aims to address the long-standing inequities in access to safe, stable, and affordable rental housing that have been laid bare by the COVID-19 pandemic. We provide policymakers at all levels of government with the data and analysis they need to design, implement, and evaluate more equitable and effective rental housing and community development responses to the pandemic and the ongoing rental housing affordability crisis. The Collaborative is led by a group of research partners at Urban Institute, the Harvard Joint Center for Housing Studies, the NYU Furman Center, and the Terner Center.
For more visit: www.housingcrisisresearch.org
Share This Post: