Reflecting on Five Years
Published On December 22, 2020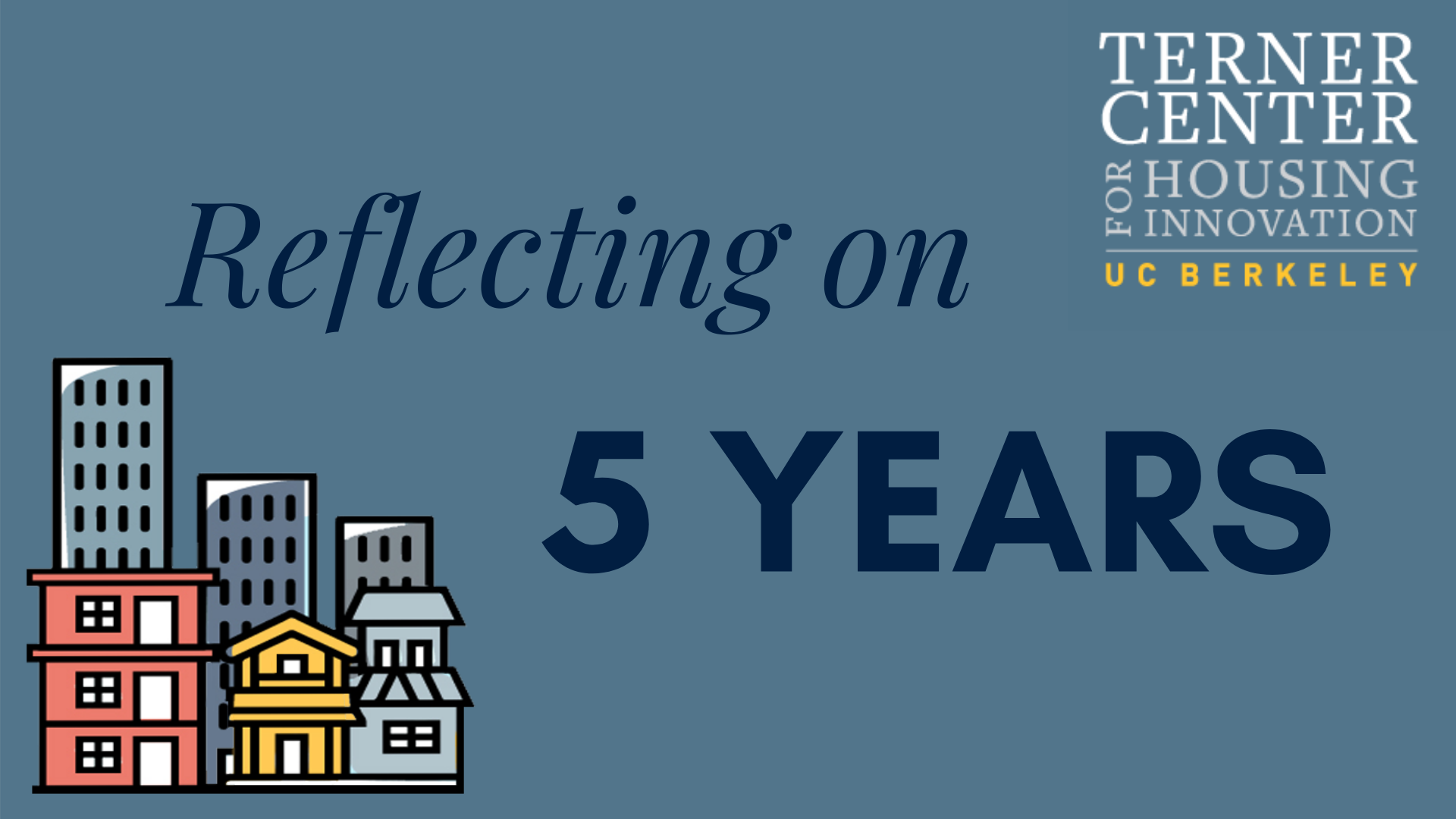 Five years ago, the Terner Center for Housing Innovation launched in order to bring new approaches to the nation's most intractable housing challenges. The challenges seemed daunting then and seem even more so now, but our commitment to the work does not falter. See below for reflections and tributes from our leadership and partners on the passage of this key milestone.
California Governor Gavin Newsom offers short video remarks and congratulations.
In the below remarks, drawn from a funder appreciation event held in the fall, Faculty Director Carol Galante highlights the accomplishments of the Terner Center in the past five years, and Managing Director Ben Metcalf gives an overview of where the Terner Center plans to go in the next five years.
Tributes from Partners and Supporters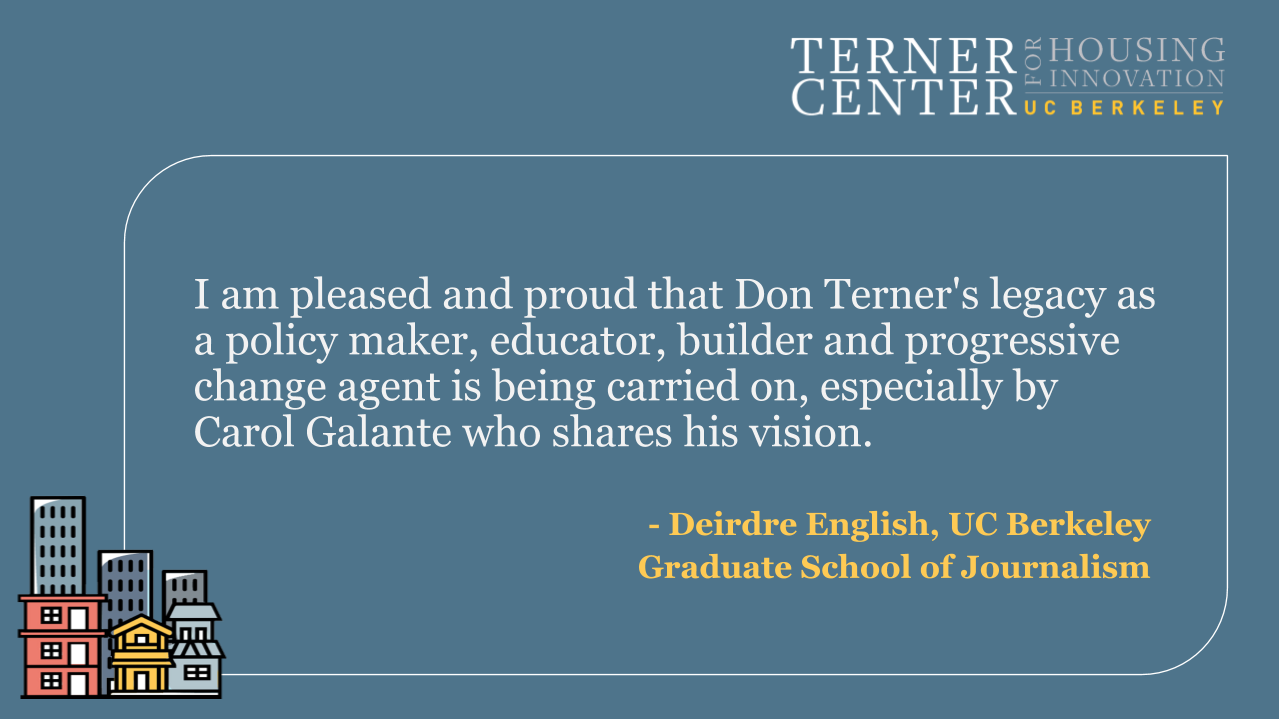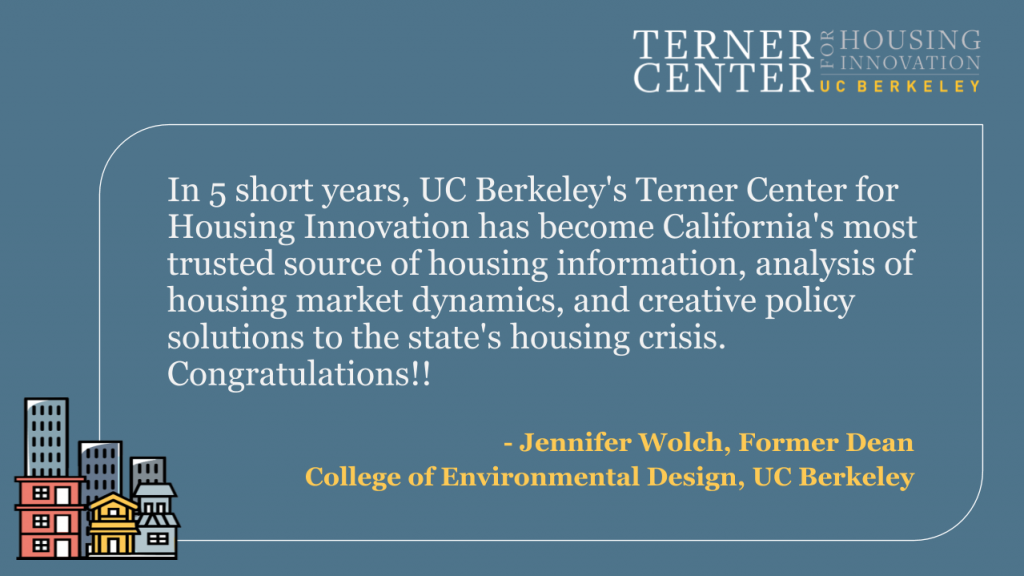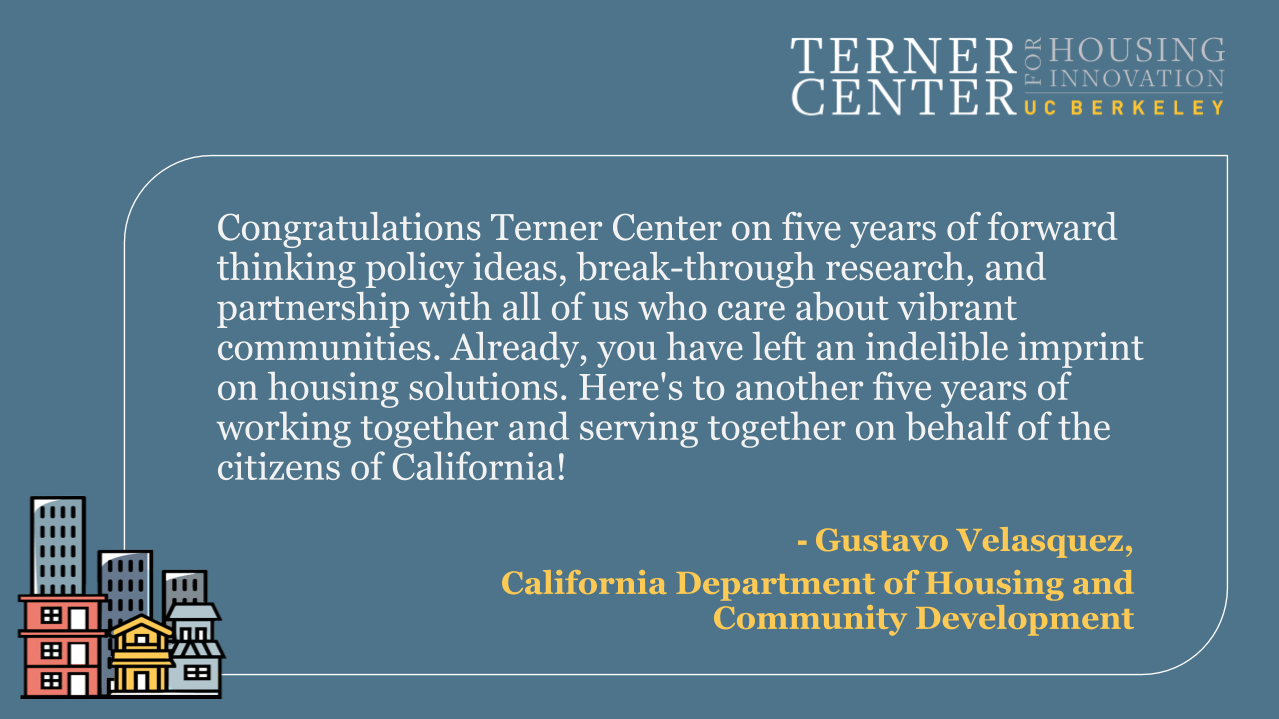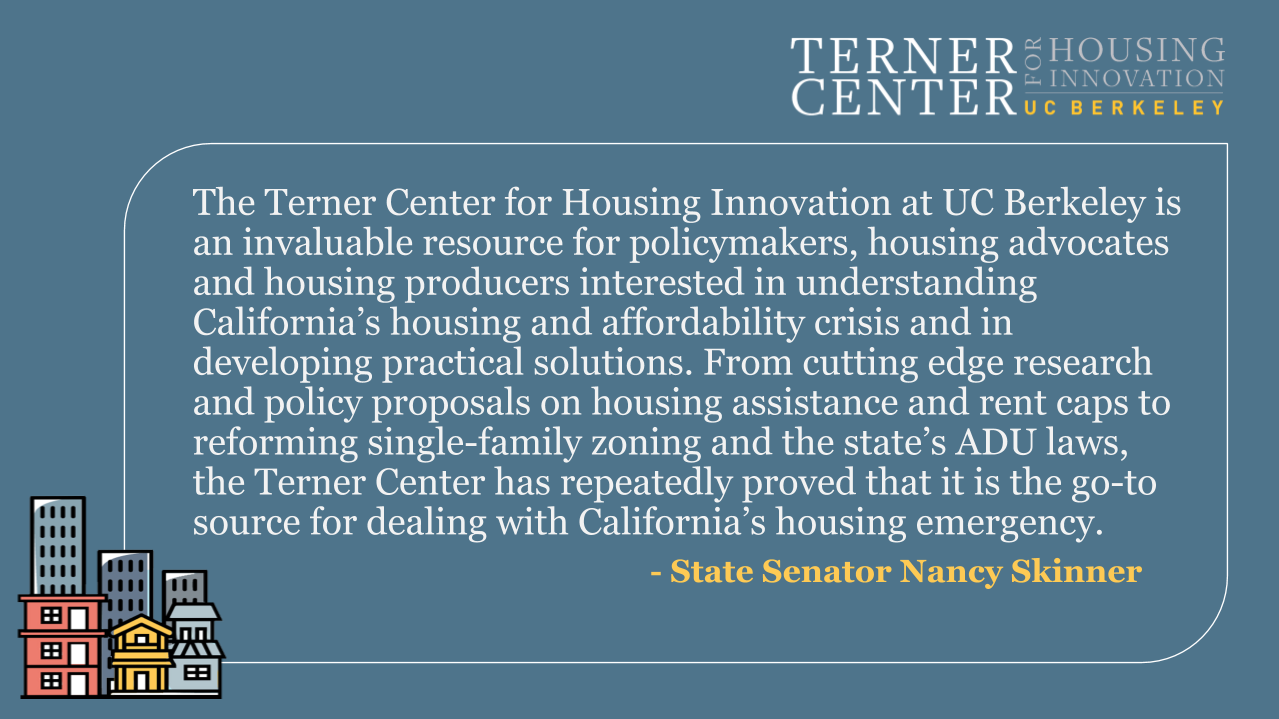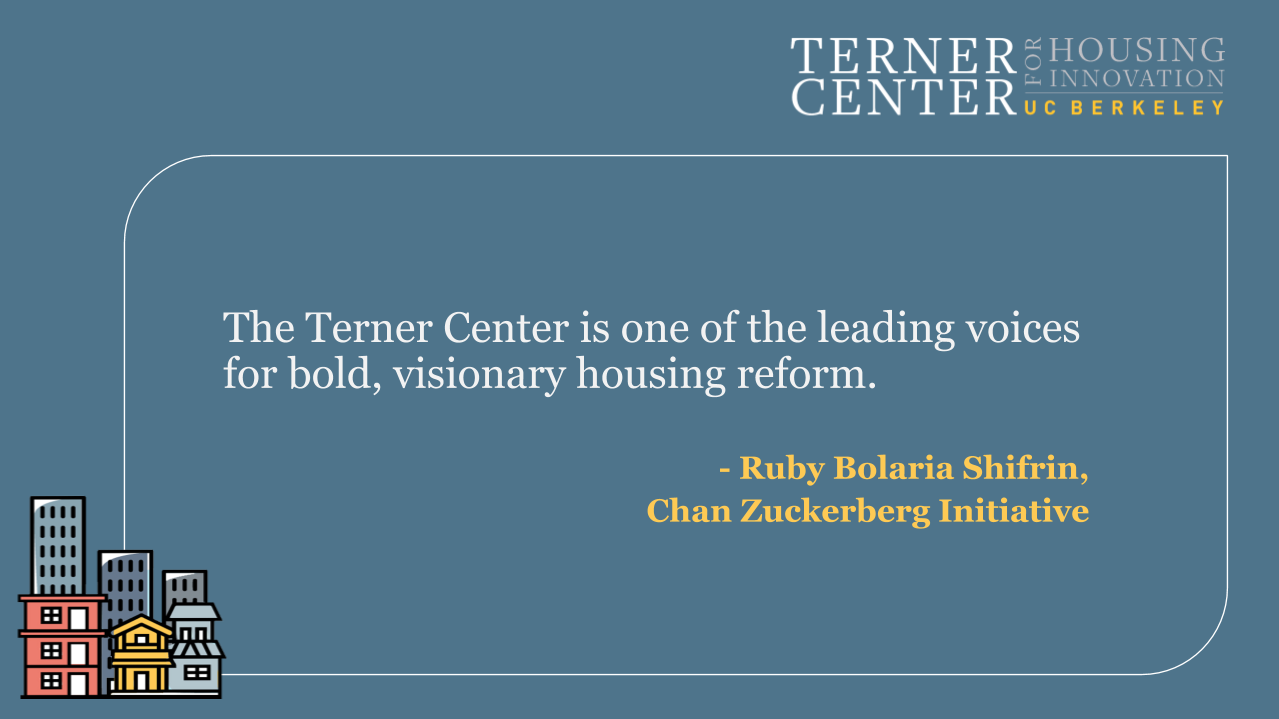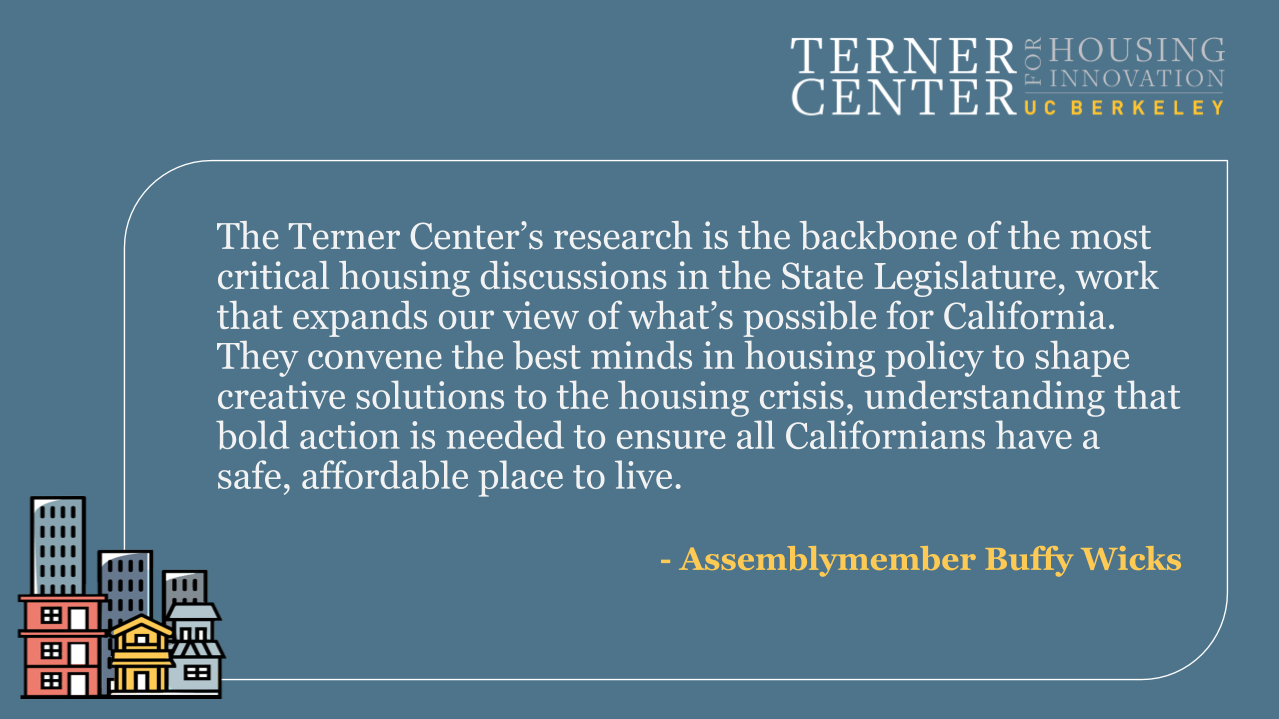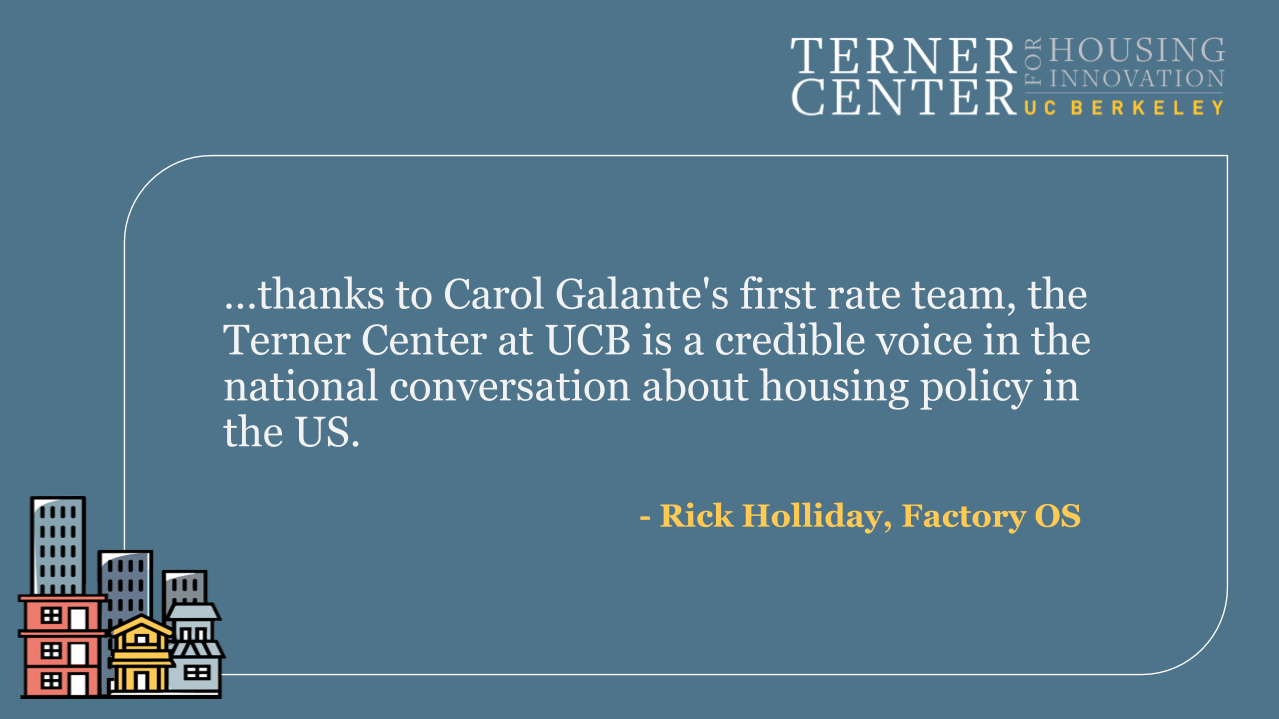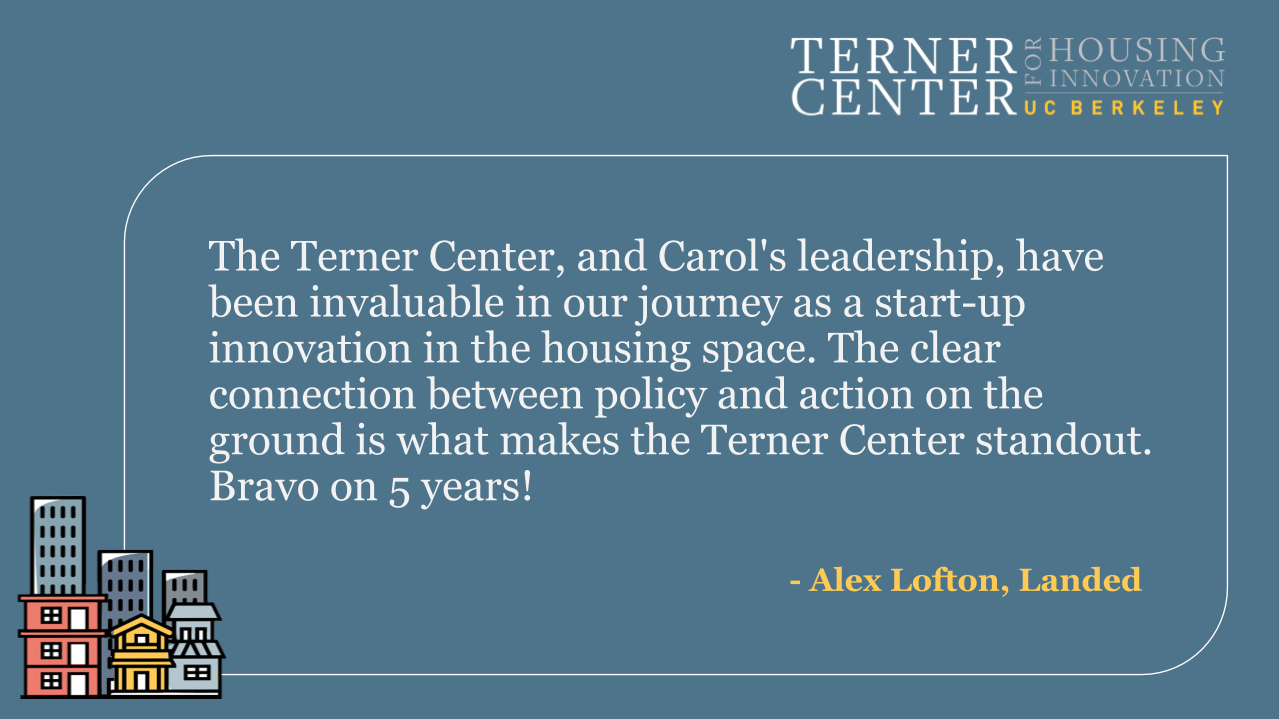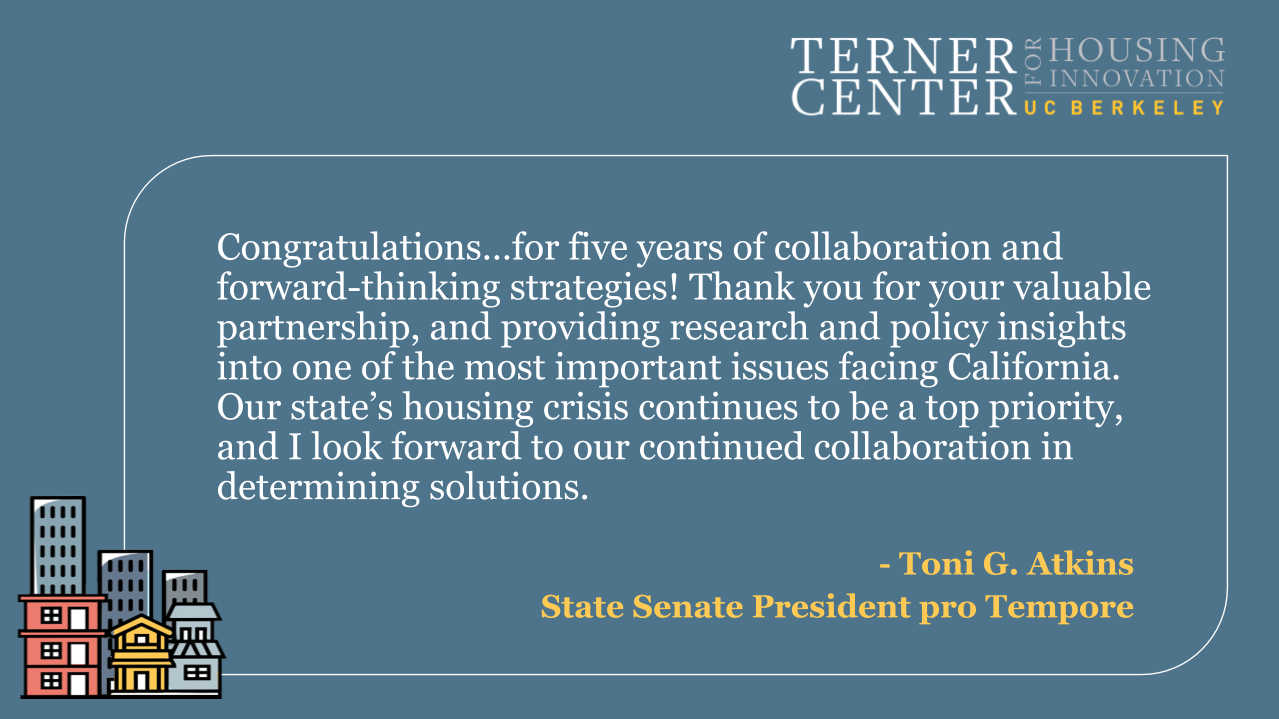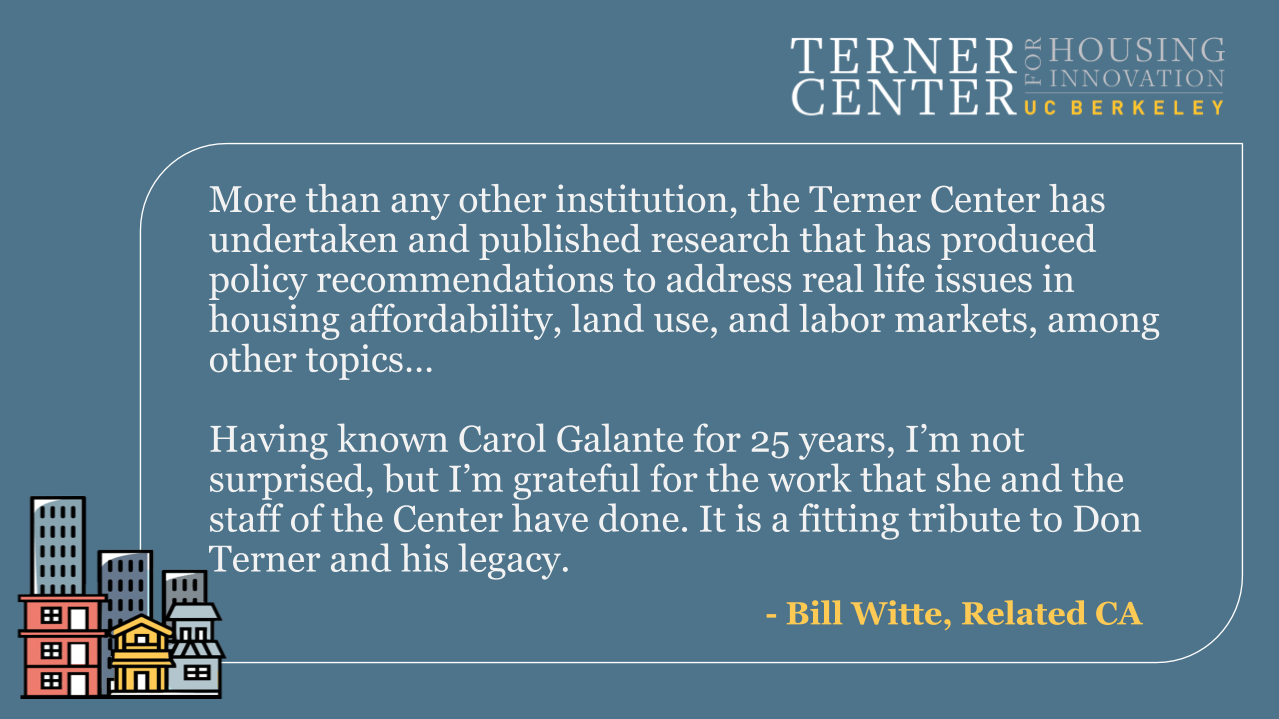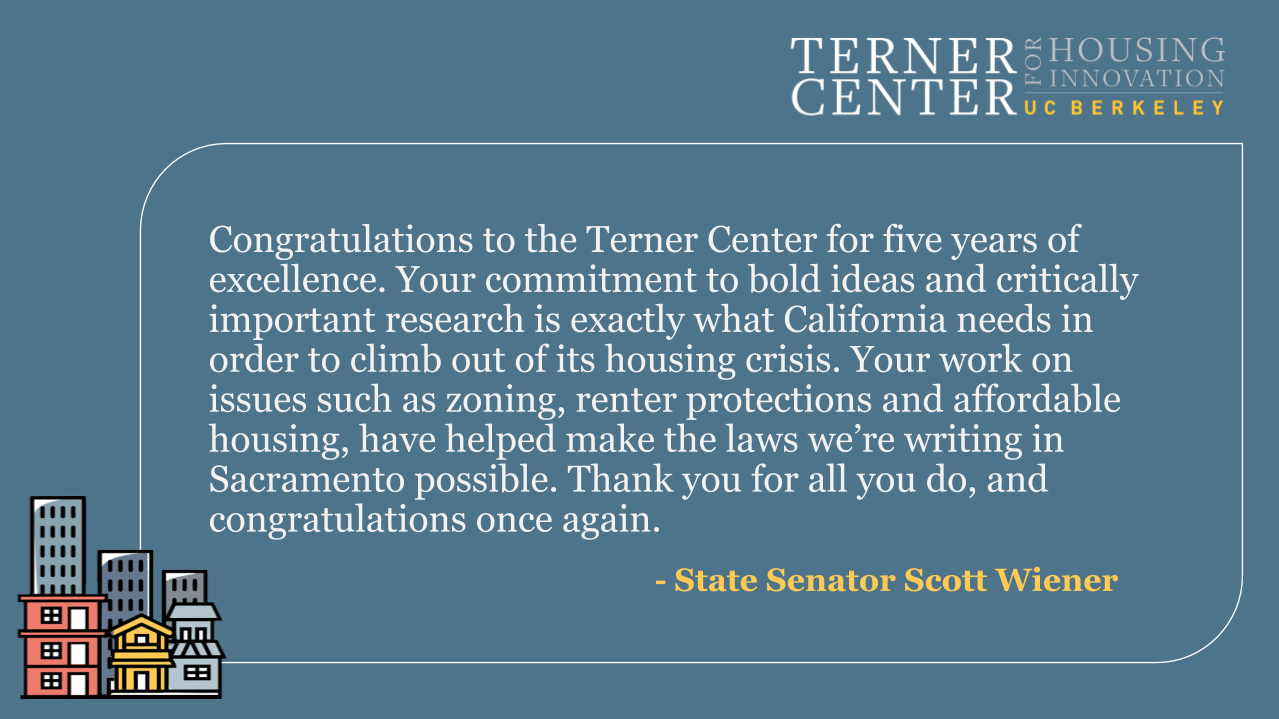 Share This Post: