On the Edge of Homelessness: The Vulnerability of Extremely Low-Income Households in the Bay Area
Published On December 2, 2021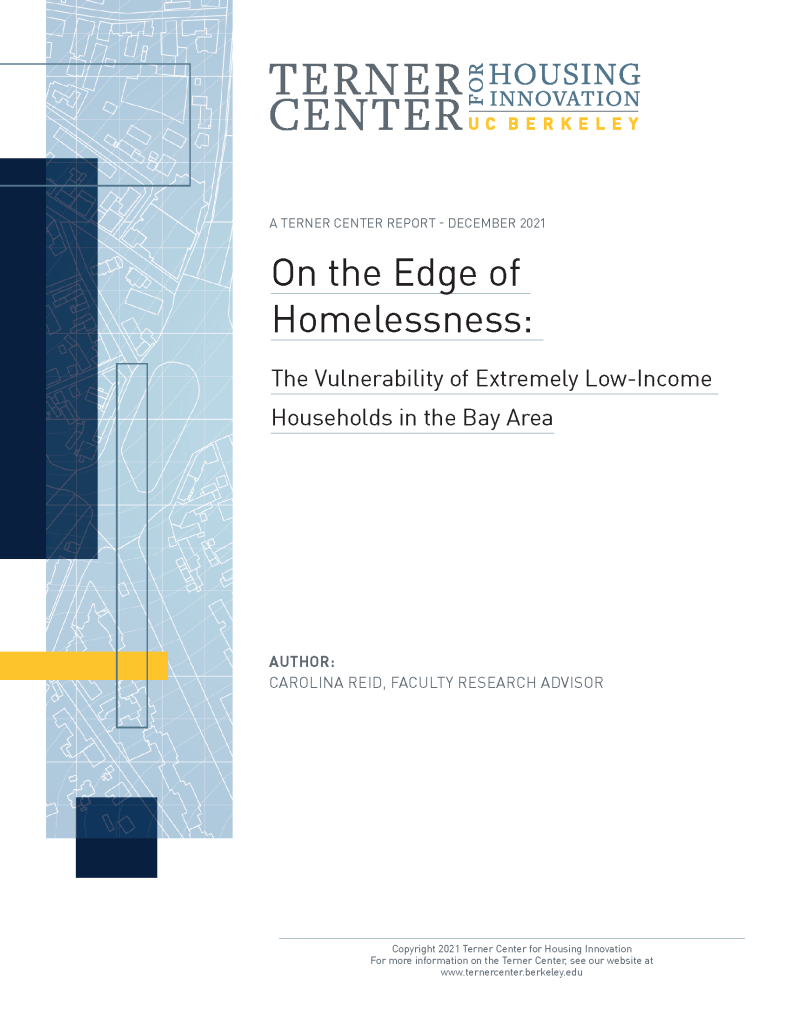 This paper presents data on the demographic, housing, and labor market characteristics of ELI households in the 9-county Bay Area region. The paper highlights the role of structural inequities, including a frayed social safety net, the lack of sufficient affordable housing supply, and rising income inequality, in the housing insecurity of ELI households.
The research was completed in partnership with All Home, with the goal of providing data that can help to inform their regional strategy to end homelessness.
Find a summary blog post from the author, our Faculty Research Advisor Carolina Reid, here.
Share This Post: