Upcoming Webinar: Hot Topics in Small Housing: Achieving Equity in ADU Production
Published On August 4, 2022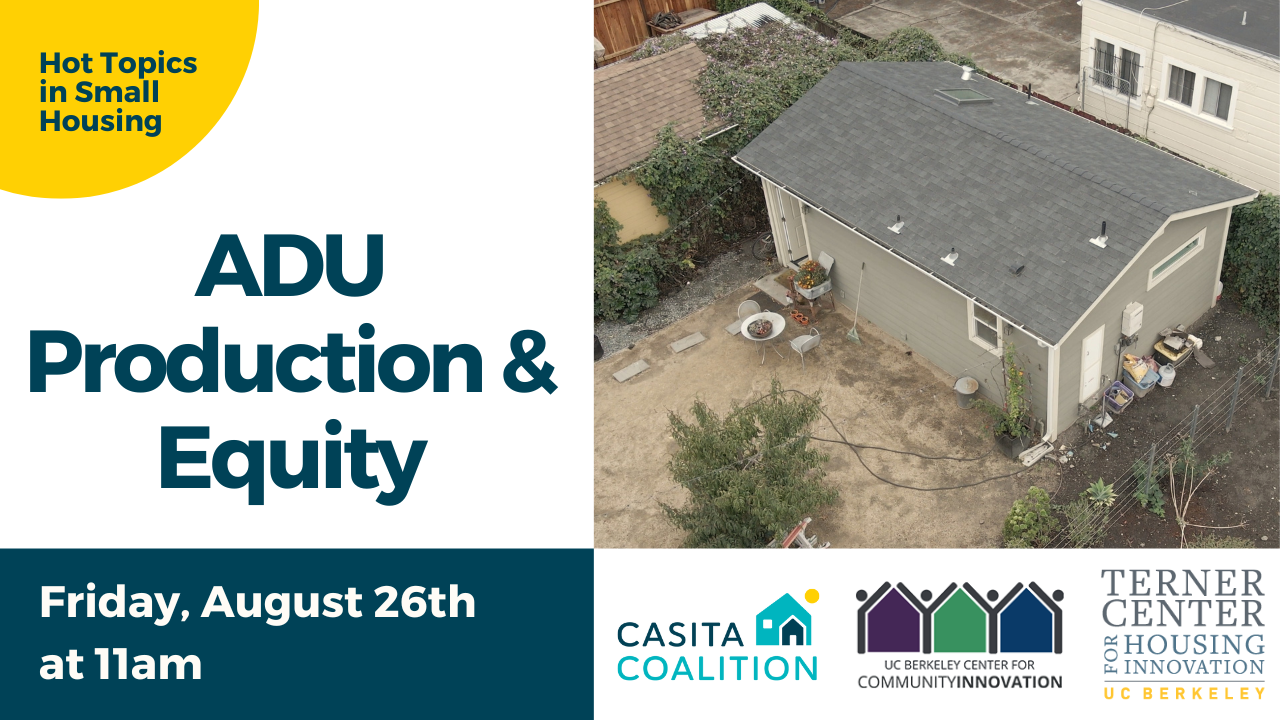 On Friday, August 26 at 11 am PT, the Terner Center for Housing Innovation, Center for Community Innovation, and Casita Coalition are co-hosting a webinar looking at the barriers to ADU construction among low- and moderate-income BIPOC homeowners in California. The Terner Center and Center for Community Innovation will present findings from their recent paper on the topic followed by a panel discussion with practitioner organizations.
Register for the webinar here.
Terner Center & CCI's recent paper was made possible by Kaiser Permanente.
Share This Post: