Upcoming Event: 2023 Housing Supply Innovation Symposium
Published On January 6, 2023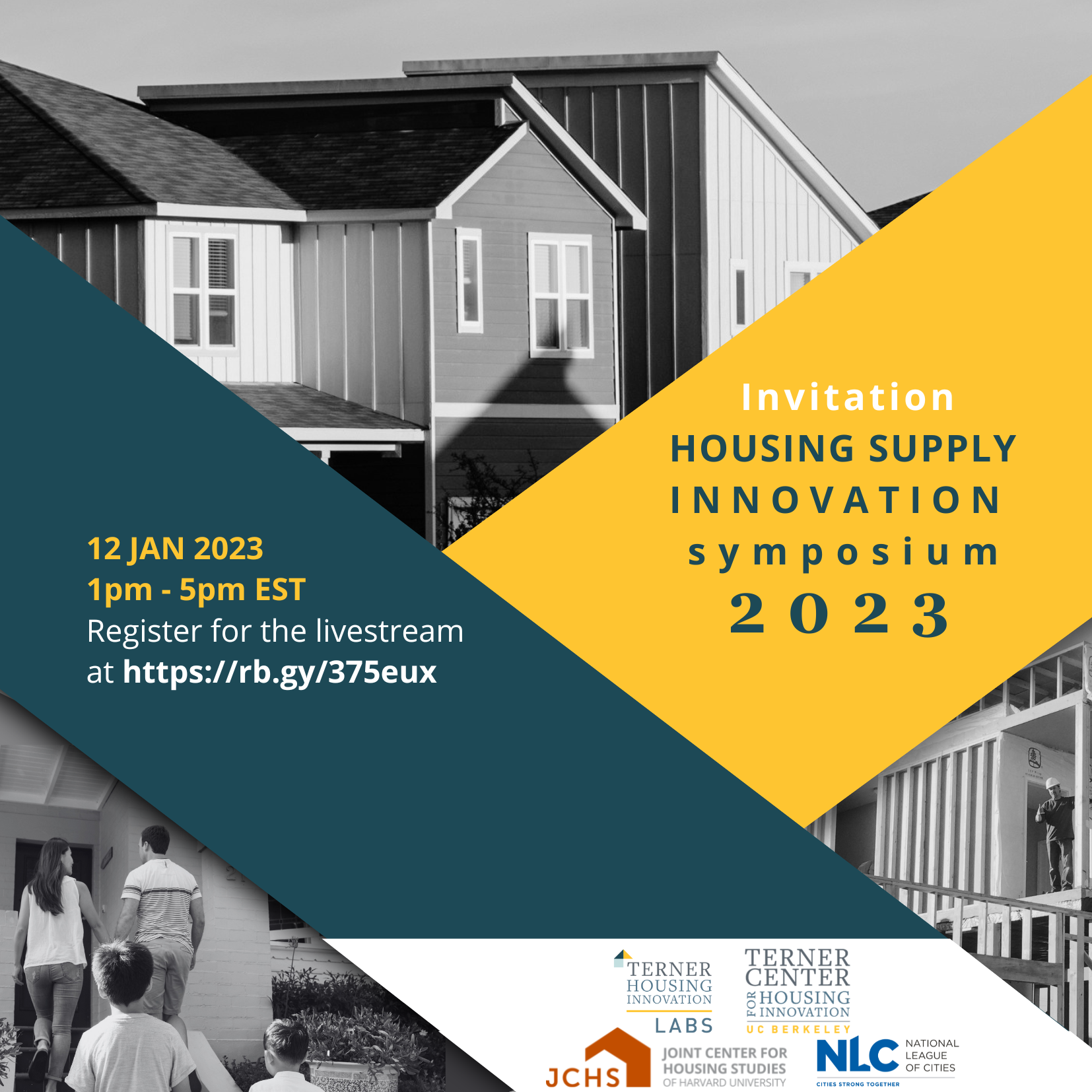 On Thursday, January 12, the Terner Center & Labs will host 2023 Housing Supply Innovation Symposium with support from the Joint Center for Housing Studies and the National League of Cities (NLC).
This symposium will showcase how emergent private sector and nonprofit programs and projects in housing innovation from Terner's Housing Lab 2022 Cohort can help revitalize neighborhoods, communities, and cities. This event will also bring together housing experts from across industries in order to draw connections between private sector solutions, shifts in public policy, and changes in investment practices needed to achieve lasting impact.
Please RSVP here. A limited number of seats are available to attend the symposium in-person in Washington, D.C. on a first come, first served basis using the registration link provided.
For any questions, please contact Kara Murray-Badal at Terner Labs: kara.murray@ternerlabs.org.
Share This Post: