Past Event: 2023 Housing Supply Innovation Symposium
Published On January 6, 2023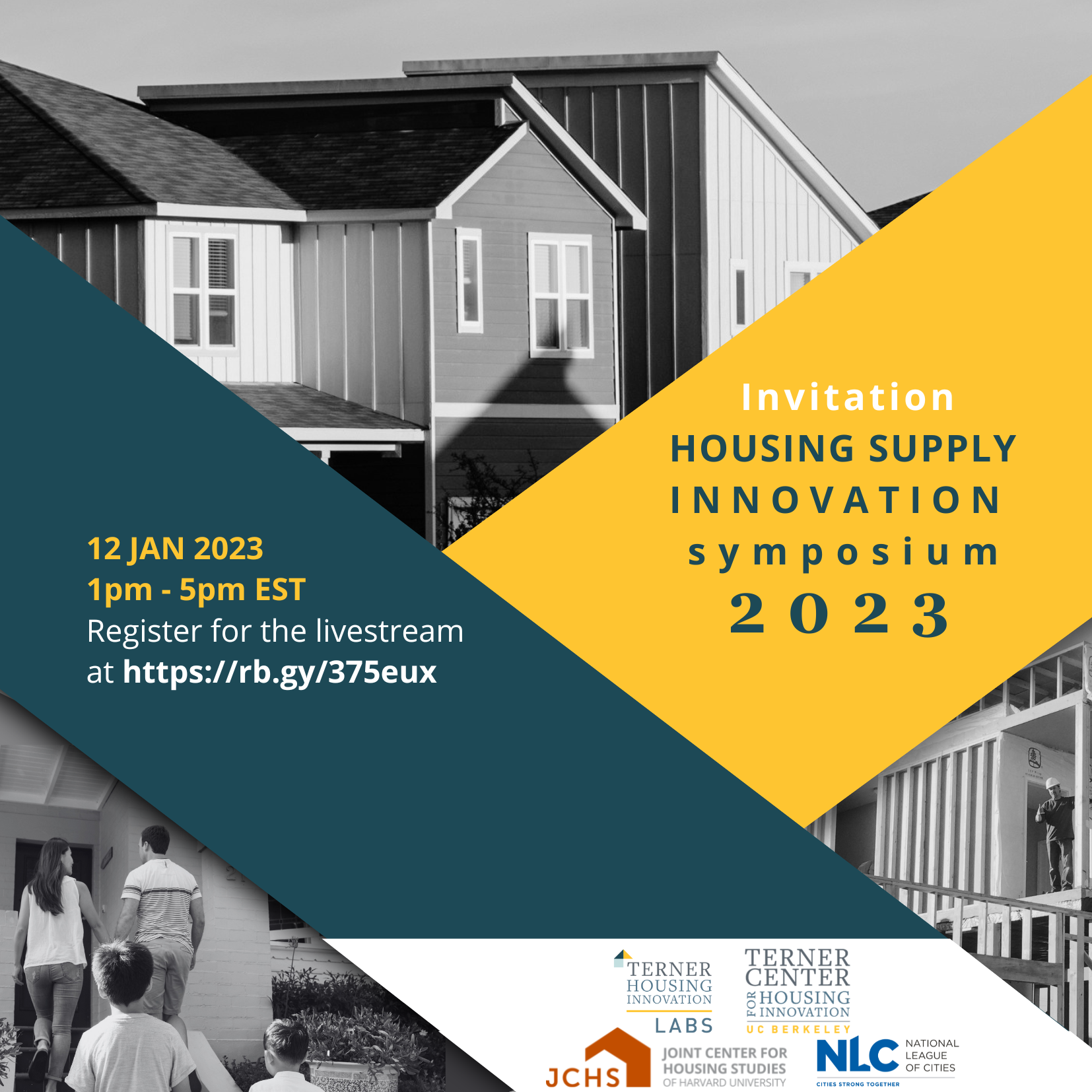 More than 1,000 people joined the Terner Housing Lab's 2023 Housing Supply Innovation Symposium virtually and in-person. Co-hosted by Harvard's Joint Center for Housing Studies and the National League of Cities, the event brought together a broad audience of people invested in finding new housing solutions for social good from across the country and internationally.
The three panels represented three core values that Terner sees as essential to the future of housing: equity, access, and sustainability. It was an opportunity to highlight Terner's six cohort companies and allow them to share their wisdom from championing these values in the current housing market. The panels also featured government and private sector experts to contextualize the work and offer their own perspective on housing solutions.
You can watch the entire symposium
here
. For more information about the event and to find the agenda with timestamps for each panel check out the
Housing Lab Blog
.
Share This Post: